Calendar of Events
April 2019 Friends and Family Month:
It's that time again. Jex Chiropractic Health Center Friends and Family Month. If you have a family member, friend, or colleague who is suffering from headaches, mid-low back pain, tingling, or numbness they will benefit from chiropractic care. We treat car accidents, work injuries, pregnancy pains, sports and gym injuries, seniors, infants, children, and more. Pass on this coupon or use it yourself to come in and get evaluated. Give us a call today to schedule your next appointment (253) 838-1080. We look forward to seeing you soon.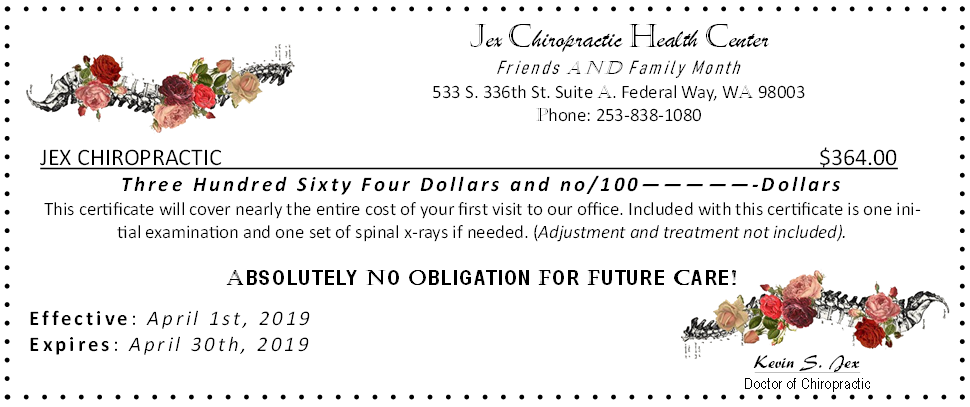 April 27th, 2019:
Come join us on Saturday Morning, April 27th, 2019 from 9am-12pm for our annual Patient Appreciation Day. Any established chiropractic patient is welcome to come in for a free adjustment starting at 9am. If you are new to our office, we welcome you to use the Friends and Family special to set up a new patient appointment on any normal business day in April. Space for Patient Appreciation Day is limited and adjustments are by appointment only. Call today to reserve your free adjustment (253) 838-1080.