Thanksgiving Holiday Hours:
For the week of November 22nd, 2021 through November 26th, 2021 we will only be open:
MONDAY: 9-12PM AND 3PM-6PM
WEDNESDAY: 9AM-12PM AND 3PM-6PM
The office will be closed both Thursday, November 25th, 2021 and Friday, November 26th, 2021 in observance of the Thanksgiving holiday.
We will resume normal business hours (below) on Monday, November 29th, 2021.
Have a very happy and safe Thanksgiving.





CHANGE IN OFFICE HOURS!!!
AS OF MONDAY, OCTOBER 11TH, THE FOLLOWING WILL BE OUR NEW OFFICE HOURS:
MONDAY: 9-12PM AND 3PM-6PM
WEDNESDAY: 9AM-12PM AND 3PM-6PM
THURSDAY: 3PM-6PM ONLY
FRIDAY: 9AM-12PM ONLY
If you have any questions give the office a call at (253) 838-1080. At this time, massage schedules are not affected.










ATTENTION COVID-19 UPDATE: July 14th, 2021

Our hearts go out to all those effected by the COVID-19 virus. Through Friday, October 8th, 2021, our office hours will be Monday, Wednesday, and Friday from 9am-12pm and 3pm-6pm. PLEASE REFER TO THE ABOVE HOUR CHANGE NOTICE FOR HOURS OCTOBER 11TH AND BEYOND.
As we are a medical office, masks are still required for anyone who enters the building regardless of vaccination status.
We are also taking precautions with making sure all providers are washing their hands and sanitizing after each patient. Furthermore, the front office is continuously keeping the waiting room clean and sanitized.

Furthermore, we are screening appointments and have requested anyone reschedule appointments if they have or have been in close proximity to any of the following symptoms included but no limited to:
-Fever
-Cough
-Sore Throat
-Shortness of breath

-Congestion
Chiropractic care is one of the best things you can do to improve your immune system and fight this virus. We want everyone to know that the safety of our patients and our staff is our utmost concern. Please know we are here for you and if you have any questions or concerns, give the office a call at (253) 838-1080.

---
We wanted to share an article on fighting the virus through chiropractic care. Check it out!






Immune Function and Chiropractic: What Does the Evidence Provide?
Chiropractic is a health care discipline which emphasizes the inherent recuperative power
of the body to heal itself without the use of drugs or
surgery. The practice of chiropractic
focuses on the relationship between structure (primarily the spine) and function (as
coordinated by the nervous system) and how that relationship affects the preservation and
restoration of health. It is founded upon
the principle that the body's innate recuperative
power is affected by and integrated through the nervous system.


10 IMPORTANT STUDIES ON CHIROPRACTIC AND RESISTING A VIRUS
How can chiropractic save you from the latest pandemic like the coronavirus? Many will wonder where the connection lies? It is important to know that scientific studies done both inside and outside of chiropractic have determined a direct correlation between spinal alignment, the function of the immune system, and fighting off illness and infection.
---




Federal Way Chiropractor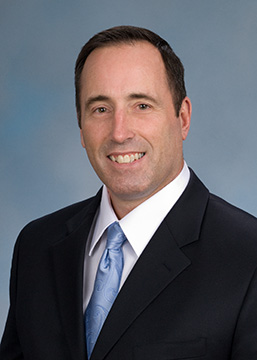 Thank you for visiting the website of Federal Way Chiropractor Dr. Kevin Jex and Jex Chiropractic Health Center - a professional Federal Way chiropractic clinic. In practice as well as online, Federal Way Washington 98003 chiropractor Dr. Jex strives for excellence through superior patient treatment, education and satisfaction.

Within our website, Federal Way and surrounding area residents will find all types of health and wellness related information including information about our office and services, chiropractic, back and neck pain, work and auto injuries and much, much more.

We hope you enjoy the information within and share it with others. Again, thank you for visiting www.federalwaychiropractors.com and remember to come back often.

Yours in health,

Dr. Kevin Jex, D.C.
Chiropractor
Voted 2015's best
Registered Massage Therapist (RMT) in Federal Way, WA
Verified by
Opencare.com
Check out our Calendar and Events section under About Us to find coupons and up coming specials.